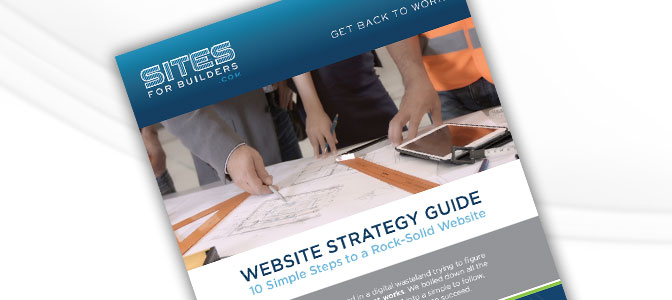 Projects start with discussion and negotiation, but nothing really happens until there's a plan. Clients review floor plans and discuss their needs. Maybe they hire an architect to prepare drawings or pour over your standard models to find a design that meets their needs.
Either way, the first step is always the plan. Why? Because breaking ground before you figure out what you're building is a recipe for disaster. You just don't go there with your business and you shouldn't with your web site.
Overwhelmed with planning? We can simplify it. Think about your web site build as just another job. Ready? Let's get planning!
Fill out the form below and we will send your FREE Website Strategy Guide